Grab a friend and join us
Custom Trips
These trips do not have specific dates yet and we are collecting riders to create a group. Want to go? Reach out to us
Always stay on top
Newest trips, last minute deals and reports to your inbox
Rider Reviews
Check what our customers are saying about the trips and service
★★★★★
I expected that it only makes sense to go to Croatia with kids because of the sea, but Omis surprised me very positively. Perun a mountain with fun trails, full of drops, jumps, rocks, but also fast passages. In addition, great weather, swimming in the sea, shuttling without having to pedal and skilled guides, who always showed us where and how best to tackle the features on the trail. And in the evening they sat with us for a local beer, which they brought for tasting.
Omiš Croatia Trip October 2021
Vlada, Slovakia
★★★★★
The trails in Omis were very surprising. The surface was rocky with various fast entertaining technical elements. Fast, less demanding passages alternated with steeper technical ones, as well as several differently demanding drops. Overall, the trip was very well thought out and organized. If I had to sum it up in one sentence, it was a super bike trip with amazing people, great food and beautiful sea.
Omiš Croatia Trip October 2021
Michaela, Slovakia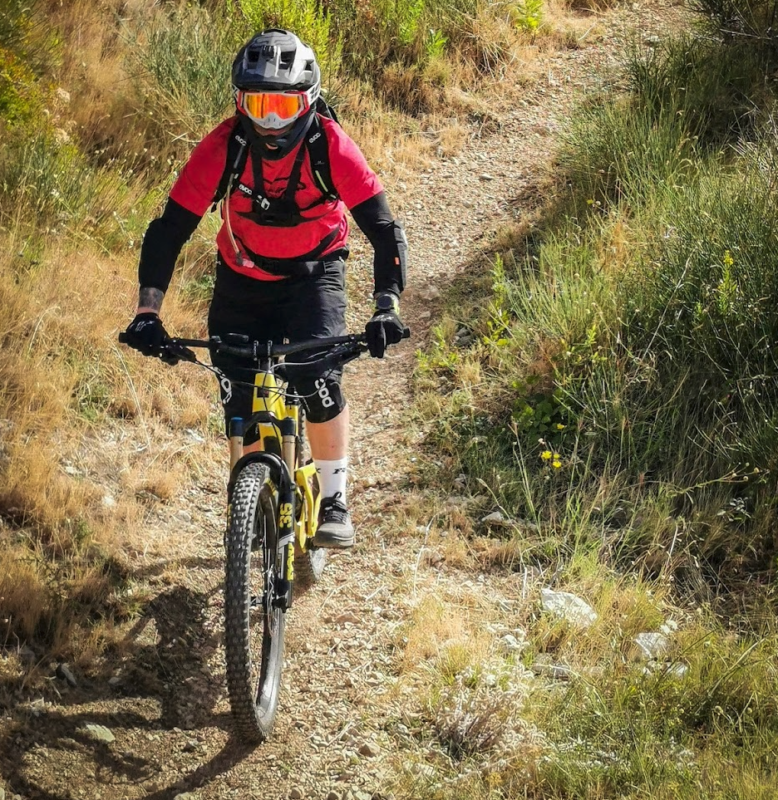 ★★★★★
The initial feeling was a change from the usual bike drill riding by myself, instead it was me + guides + friends + bikes – a positive change. I have not been used to difficult trails before. I kept thinking that the trail was a bit too steep and quite long ? It got better and the next day I "almost" felt at home. I would recommend the trip and the trails to everyone from beginners to advanced. The guides deserve 10/10 from my opinion – friendly, they didn't push me, they explained, they knew it there = great.
Omiš Croatia Trip October 2021
William, Slovakia
Cannot call API for app 380204239234502 on behalf of user 10158780731696931
Our Story
We are a couple of bike enthusiasts spending most of our free time on two wheels whether on the local trails, in bike parks or on the pump track. Since we want to share our passion with other likeminded riders we have decided to start Traildeer to combine our passion for riding and building businesses. Traildeer acts both as an adventure travel agency as well as a platform for guides internationally to promote their trips and attract riders.