Pridaj sa k nám či už sám alebo s kamošmi
Výlety na mieru
Tieto výlety nemajú špecifické dátumy, zbierame jazdcov aby sme zostavili skupinu. Chceš sa pridať? Ozvi sa nám.
Maj vždy prehľad
Najnovšie tripy, last minute miesta a reporty priamo do tvojho mailu
Hodnotenia bajkerov
Pozri si ako to vidia naši zákazníci
★★★★★
Čakala som, že do Chorvátska má zmysel ísť tak max s deťmi k moru, no Omiš veľmi pozitívne prekvapil. Kopec zábavných trailov, plno dropov, skokov, skál, ale aj rýchlych pasáží. Do toho super počasie, kúpanie v mori, vývozy bez šľapania a naskillovaní guidi, ktorí nám vždy ukázali kam a ako najlepšie ísť. A večer s nami posedeli na lokálnom pivku, ktoré priniesli na ochutnávku.
Trip do Omišu, Chorvátsko, Octóber 2021
Vlada, Slovakia
★★★★★
Traily v Omiši boli veľmi prekvapujúce. Povrch je samá skala s mnohými rýchlymi, ale aj technicky náročnými pasážami. Zároveň tam bolo veľa flow pasáží, veľa strmých častí ako aj kopec dropov všetkých veľkostí. Trip bol veľmi dobre naplánovaný a zorganizovaný. Jednou vetou bol to super bajkový výlet so skvelými ľuďmi, výborným jedlom a pekným morom.
Trip do Omišu, Chorvátsko, Octóber 2021
Michaela, Slovakia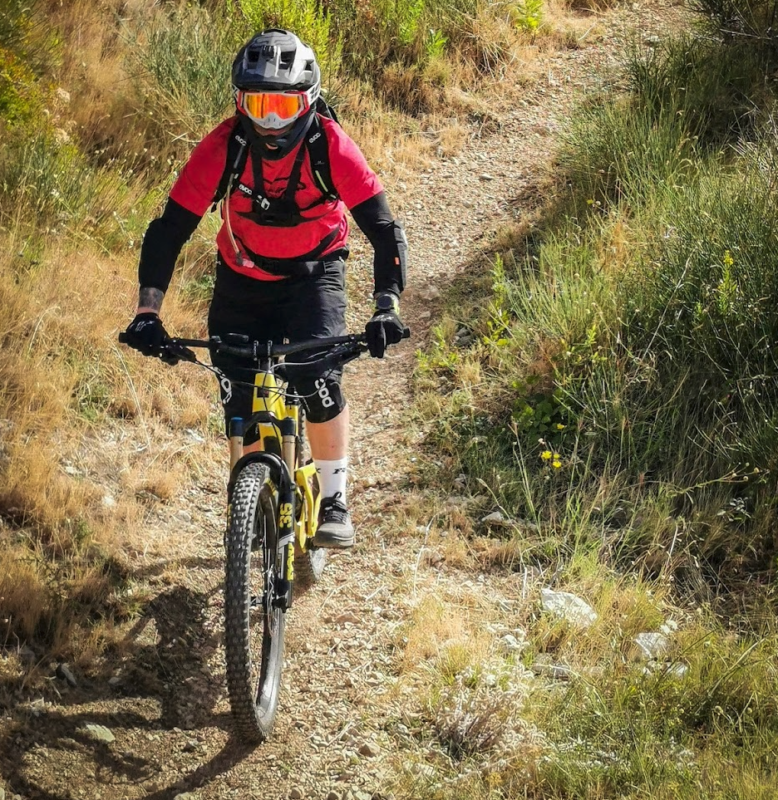 ★★★★★
Na úvod to bol hlavne šok a veľká zmena oproti jazdeniu mňa samého. Zrazu tu boli sprievodcovia, kamaráti a kopec bajkovania, takže pozitívna zmena. Nebol som zvyknutý na ťažšie traily a zo začiatku som vnímal všetky traily ako príliš ťažké, strmé a dlhé. No hneď po prvom dni sa to zlepšilo a začal som sa cítiť skoro ako doma. Odporúčil by som výlet každému od začiatočníkov až po pokročilých. Sprievodcovia si zaslúžia 10/10 - boli milí, netlačili ma, vysvetlili a ukázali čo bolo treba - tak to má byť.
Trip do Omišu, Chorvátsko, Octóber 2021
William, Slovakia
Náš príbeh
Sme párik bajkových nadšencov, ktorí spolu trávia väčšinu voľného času na dvoch kolesách v prírode. Keďže najradšej spoznávame nové lokality či už doma alebo v zahraničí, veľmi dobre vieme aké náročné je náplanovať dobrý výlet a ešte ho aj zosúladiť s kamarátmi v tejto hektickej dobe. Traildeer sme založili preto, aby sme to celé uľahčili a zároveň sa mohli podeľiť o radosť z jazdy so super ľudmi na spoločných výletoch.