Though there had been a few setbacks in the form of injuries and tons of bureaucracy, we've managed to become the first bike travel agency in Slovakia this year as well as explored many fantastic locations to ride. We've decided to share a summary so you can update your riding bucket list for 2023 and either do a trip with us or go by yourself.
The following places are not in any particular order, though they are usually closer since they were part of individual trips. Hope you will enjoy it: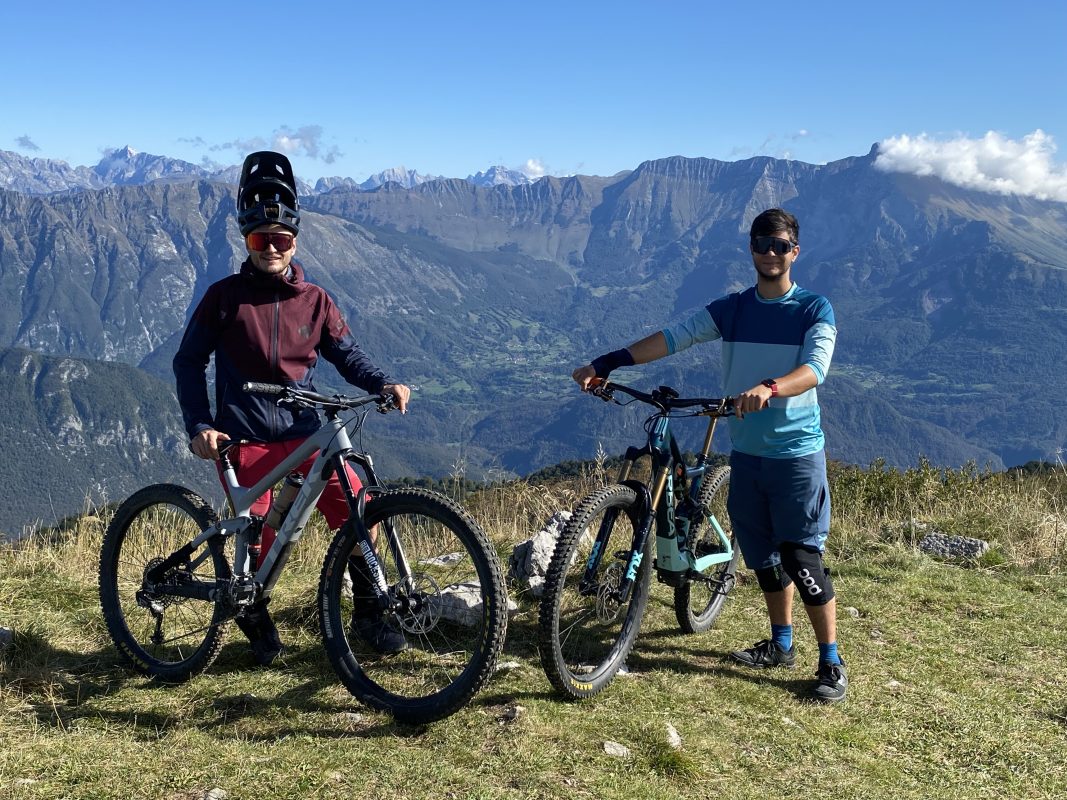 1. My personal favourite this year was the Natisone Bike Arena with all its trails, starting with the super long Matajur downhill, epic vistas from the top and continuing with the Machette trails around San Pietro, which I believe will become my favourite location for 2023. The whole Machette Team is working hard to prepare the trails for next season. already. With only 6 hours away its the perfect place to visit Italy for a long weekend. Read more here
2. Close by on the Slovenian side of the border you have the Robidišče Trail Center. A really nice up and coming trail park with a fast shuttle service, well-maintained trails which we liked a lot. Since the conditions in late autumn were a little bit too slippery to enjoy it fully we will come back soon to ride the Napoleon trail and also check out the cooperation with the Riders Brothers over the hill. Read more here
3. A bit down south we've explored Nova Gorica in Slovenia, which also has a lot of potential and the TCS group seems to work ceaselessly on building loads of fun trails in the area. So far we've only explored Škabrijelka and Dritta na Plac, but the area promises tons of more riding fun with Sveta Gora or the short trails near Šempteter.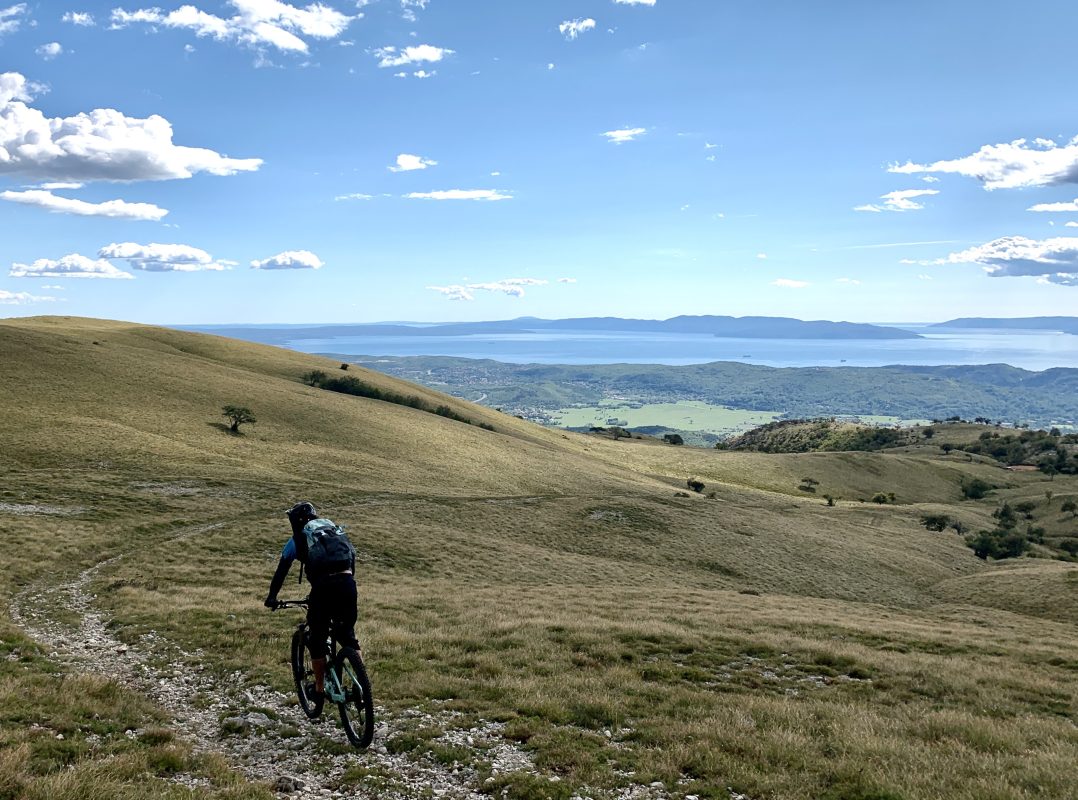 4. Although only a short one, a pretty unique trail is Mudna Dol near Rijeka, Croatia. Probably one of the most beautiful ridge trails with a view of the sea I've ridden so far open country with a 270 degree view of the surroundings perfect for a sunset ride.
5. We had an amazing time in Groznjan with Sebastijan exploring the SloEnduro trails over there and I am much looking forward to ride it again. This definitely ranked among the top rides I did this year with its super narrow flowy trails and all its twists and turns really worth it. Sebastijan has some more goodies up in his sleeve for next year so much looking forward to repeat Groznjan and explore his home trails. Check out more here
6. Next up we have Bike Center Rabac, which fulfilled the promise of being a nice location to mix up the sea views, the beach and decent riding, though the riding is really only on the 3rd place. Overall its a nice stopover for one day where you can enjoy riding rocky trails with fantastic sea vistas and a great place to cool down at the beach after the ride. Check out more here
7. One stop that we would love to return is Kočevje in Slovenia. Amazing and long trails, but slippery as hell at the end of October, so we've basically skipped all the more difficult trails until next year. Definitely going to return to this fantastic place full of potential. More here
8. The most epic ride of this year in terms of the sheer beauty of the surrounding nature we did was the all-day Bernina Express experience with multiple riding locations and 2 train rides, which left us speechless in terms of the views and the uniqueness of the whole journey. Seeing the ice bergs and the surrounding mountains as well as the villages in the valleys was breathtaking. Since its a stone throw away from Livigno its a must-do when there.
9. Moving closer to home we've managed to do a scouting trip to Czech republic after 2 years of wanting to do so and explored Klinovec, Spicak, Dolni Morava. Out of these we've only fell in love with Klinovec Trail Park with its amazingly fun and ultra-long flow trails, gnarly DH and very enjoyable enduro race tracks.
10. Geisskopf on the German/Czech border close to Spicak is another favourite on our list from this year. Very very cool bike park with so many unique interesting features like the northshore line, whale tale, many wall rides and tons of potential for more.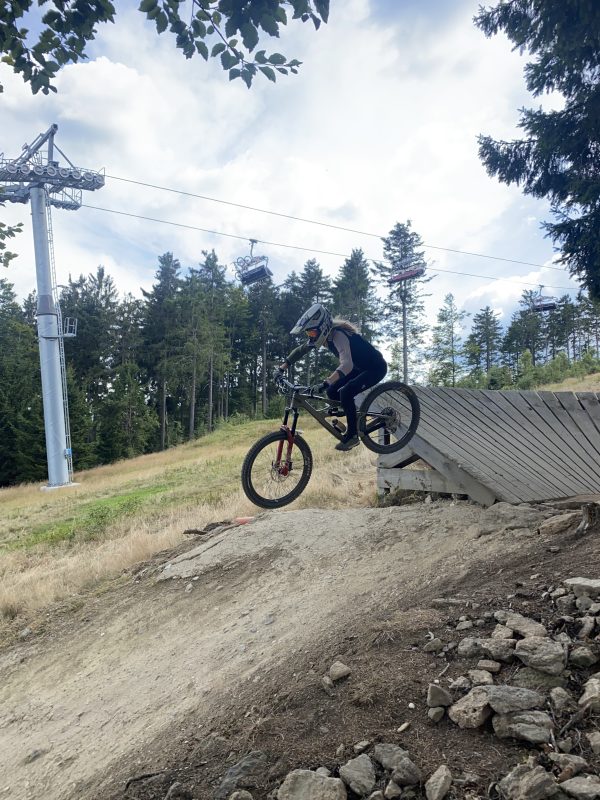 11. Although not a new one for us, but this time finally in unprecedented dry conditions we've managed to get to Czarna Gora in Poland. This is still by far the most fun enduro location within 4 hours of Bratislava we know of. Technical trails with no end from the easier all-natural trails, through the fast DH trails, all the way to the level super techie stuff, all that only an hour from Rychlebské stezky.
12. At last an honourable mention of our favourite Slovak enduro location Martinske Hole, where big things are happening, such as a cooperation with the lift operator in the making, new trails being built and overall just being the most epic location we have.
So even though injuries marred this year much more than before, we still managed put in quite a lot of riding and with everything ready for 2023 we hope next year will be even more epic. What was your most epic ride this year? Where would you like to go next year?